With increased scalability and reliability enabled by the cloud, IntelligIS Connected 365 Cloud Services allow you to respond faster to changing business needs and demands.
As a Gold Microsoft Partner with a Cloud and Productivity specialization we can assist your organization with the unique requirements and complexities of the cloud. We partner with you to design the most efficient migration path from your existing solution to a cloud-based solution to help make the transition as seamless as possible.
IntelligIS Connected 365TM Cloud Services include:

Microsoft Azure
Microsoft Azure offers essential compute, storage, and networking resources on demand. Migrating
your organization's infrastructure to Azure helps you:
Reduce maintenance on your on-premises environment
Saves money on hardware costs.
Gives you the flexibility to scale your IT resources up and down on demand.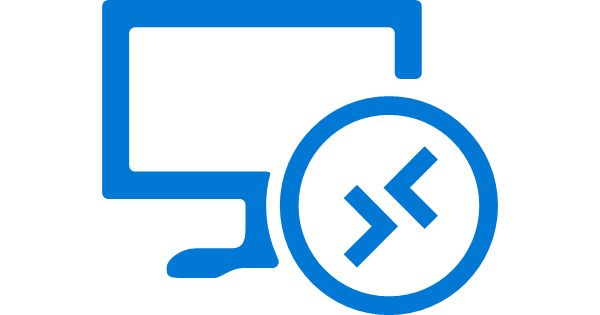 Azure & Horizon on Azure Virtual Desktops
Azure Virtual Desktops & VMware Horizon Cloud Service on Microsoft Azure provide cloud-based virtual desktops and applications. Some of the benefits include:
Keeps your data safe in the cloud and away from your local workstation
Access your desktop and applications from virtually anywhere
Provides a great Windows 10 & 11 experience
Provides a simplified management experience

Microsoft Teams
Microsoft Teams is the hub for team collaboration in Microsoft 365/Office 365 that integrates the people, content, and tools your team needs to be more engaged. Microsoft Teams acts as a central hub for workplace conversations, collaborative teamwork, video chats and document sharing, all designed to aid worker productivity in a unified suite of tools.
Create and manage teams and channels, schedule a meeting, turn on language translations, and share files. Transition from a chat to a call for deeper collaboration, manage calendar invites, join a meeting and use background effects. You can set your availability status, stay up to date with the activity feed, and create group chats and coauthor shared files for real-time collaboration.
Teams is available as a desktop app, via web browser, and as a mobile app. It's supported across all major operating systems, such as Windows, macOS, iOS and Android.

Endpoint Manager (Intune)
Microsoft Endpoint Manager helps deliver the modern workplace and modern management to keep your data secure, in the cloud and on-premises. Endpoint Manager includes the services and tools you use to manage and monitor mobile devices, desktop computers, virtual machines, embedded devices, and servers.
Microsoft Intune is a 100% cloud-based mobile device management (MDM) and mobile application management (MAM) provider for your apps and devices. It lets you control features and settings on Android, Android Enterprise, iOS/iPadOS, macOS, and Windows 10 devices.
As part of Endpoint Manager, you can use Intune to create and check for compliance, and deploy apps, features, and settings to your devices using the cloud.
Endpoint Manager also services you may know and already be using, including Microsoft Configuration Manager, Desktop Analytics, and Windows Autopilot. These services are part of the Microsoft 365 stack to help secure access, protect data, and respond and manage risk.
Office 365 Modern Apps (Exchange, SharePoint Online and OneDrive)
IntelligISTM' Connected 365TM services support integration with Office 365 Modern apps such as:

Microsoft Exchange
Allows you to work smarter with business-class email and calendaring. Exchange helps you collaborate on your critical documents and gives you a focused inbox that prioritizes important messages and adapts to your work style, so you can get more done—faster.

Microsoft SharePoint
Microsoft SharePoint is a cloud-based service that helps organizations share and manage content, knowledge, and applications to:
Empower teamwork
Quickly find information
Seamlessly collaborate across the organization
If you have files that you need to move to SharePoint in Microsoft 365, if your organization has legal or other requirements that govern the handling of data, or if you have sensitive or confidential information that you want to protect, you can configure SharePoint specifically to accommodate your governance standards and policies.

Microsoft OneDrive
Allows for the storage of photos and files, where they can be accessed from any device, anywhere. OneDrive's functionality and design have reached a point of usability and reliability with a rich feature set, online office apps, and wide platform support. It has attractive and capable web and mobile interfaces, photo AI tagging, real-time collaborative editing, and powerful search. The service's deep integration with Windows 10 and Microsoft 365 and its completeness and polish have earned accolades across the industry.
The Microsoft Cloud offers the breadth and depth for your organization to meet every challenge with unmatched integration spanning application infrastructure, data and AI, developer tools and services, security and compliance, collaboration and business processes.
To learn more about IntelligISTM Connected 365TM Cloud Services and migrating to the Microsoft Cloud, please contact us.